Automatic draining system, stops bacteria proliferating
Protection against no inlet water
Less maintenance required when demineralised water is used
Built-in controller with LED display and capacitive touch keys
Proportional control can be set by connecting humidity probes
Remote viewing and complete diagnostics with dedicated user interfaces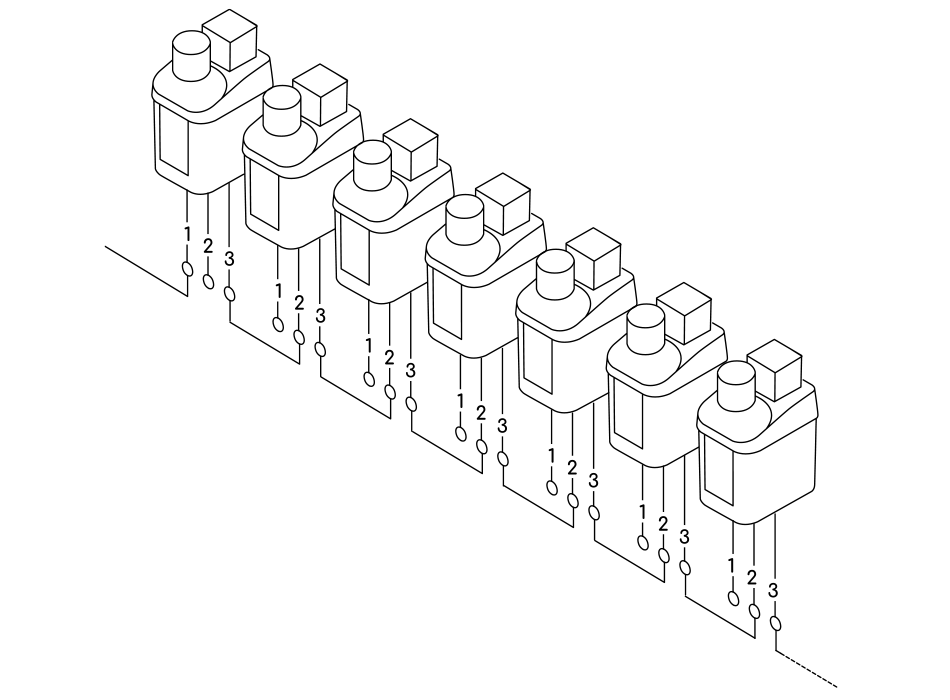 This function allows users to expand production capacity or centrally control several humidifiers using a single humidity probe. With one simplified connection, it is possible to operate a large number of units at the same time and in the same mode.
The optional remote user interface (EVJ) allows users to connect multiple humidifiers in an advanced master/slave configuration; the humidifiers work sequentially on a rotational basis, so maintenance can be performed on individual units without interrupting humidification.
Remote viewing and complete diagnostics
An interface can be connected to the humidifier to view machine status, events in progress and probe readings. Users can choose between EV3, with a double-line LED display and EVJ, with an LCD colour graphic display and advanced functions like master/slave sequential and rotating management when controlling multiple units.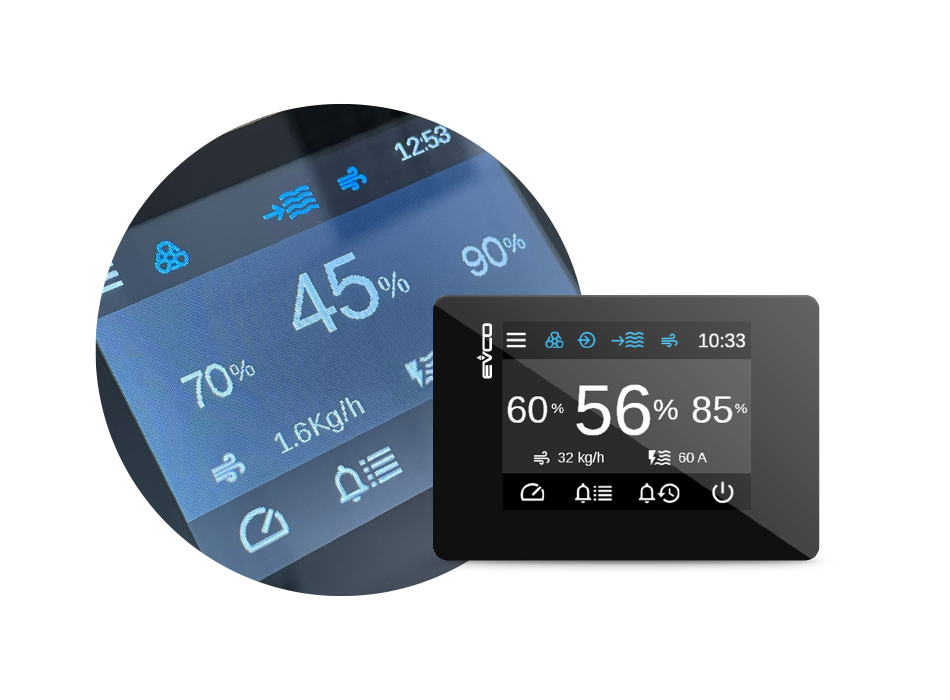 Remore user interface EVJ
Remote user interface with 3.5 " full color touch-screen TFT graphic display with IP65 front protection
Remore user interface EV3
Extra-small remote user interface (74x32mm) with 2-row LED display and 4 capacitive keys with IP65 front protection
Ideal in the following applications